Purchasing Executive Supply Chain · Cairo HQ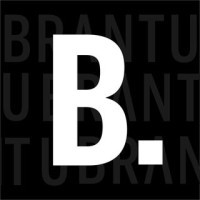 Brantu
Operations
New Cairo 1, Cairo Governorate, Egypt
Posted on Wednesday, May 3, 2023
We are looking for a Purchasing Executive with BRANTU to buy products that are essential for BRANTU day-to-day operations. You will review prices and quality and ensure optimal stock levels.
Purchasing Executive responsibilities include evaluating vendors, negotiating contracts and preparing reports ( orders and costs) For this role, you should have good knowledge of market research, along with solid analytical skills to make sure you're identifying the most profitable offers.
Ultimately, you'll create and maintain good relationships with key suppliers to ensure merchandise is high quality and delivered on time.
Responsible:
Responsible for purchase of assigned raw materials and daily PR/PO fulfilment process.

Monitor & adjust orders based on changes in FCFS customer orders on a daily basis and keep inventory at optimal level. Pull in /Push out review.
Regular communication with internal and external stakeholders to provide most up to date information on the status of orders and to understand production priorities.
Single point of contact for suppliers to resolve issues pertaining to quality, delivery, invoices and any other order related issues to facilitate on time order delivery.
Update daily and weekly reports for management reporting.
Safety stocks management to ensure zero out of stock in raw materials, minimizing SLOBs "Slow moving and obsolete inventory "and write-off.
Support and coordinate pre-shipment samples for purchase of raw material.
Participate in daily and weekly cross functional meetings to support seamless execution in deliverables.
Requirements:
3+ years of relevant experience required.
Experience in manufacturing or Fabric background preferred
Knowledge of Supply Chain, Purchasing, Materials, Manufacturing, and/or related functions
Good communication skills and good command of English (written and verbal)
Experience in dynamic and multitasking environments
Extremely organized and detail oriented.
Team player willing to do what's needed to accomplish multiple tasks.
Department

Role

Order Management

Locations
In office, no day is the same! We learn something new everyday, we share something new everyday and we always improve something everyday!

Perhaps the one constant thing is how we walk in every morning sending out smiles, energy and positive vibes to one more great day ahead!

We believe in synergy, we believe in wholeness, we believe in alignment and we believe in passion to excel in every little thing that we do - and this adds up to the great big things you see on www.BRANTU.com!
About BRANTU
We are on the mission to build the most integrated fashion operating system by digitizing the fashion demand and supply chain; connecting brands, retailers, and manufacturers in frontier markets under a single technology stack. Today, BRANTU works with more than 250 brands, 100+ retailers, and 50 manufacturers and backed by top regional and global investors.

Already working at BRANTU?
Let's recruit together and find your next colleague.