General Manager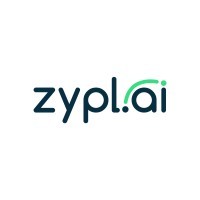 zypl.ai
Operations
Almaty, Kazakhstan
Posted on Thursday, November 2, 2023
Description: We are seeking a dynamic and experienced General Manager to lead the growth of zypl's AI B2B SaaS stack in the financial sector of Kazakhstan. In this role, you will be responsible for customer acquisition and retention, managing relationships with financial institutions, enhancing data capabilities, and ensuring on-time delivery of software projects. You will work closely with the CEO for the CIS region to achieve ambitious milestones and collaborate with our AI team to identify product improvements and cross-selling opportunities.
Key responsibilities:
— Lead growth of zypl's AI B2B SaaS stack in Kazakhstan's financial sector including customer acquisition & retention;
— Manage relationships and engagements with financial institutions across various domains;
— Liaise with other stakeholders (public/private) to enhance data capabilities and product outcomes;
— Supervise an account management staff delivering on time-sensitive software projects;
— Work directly with zypl's CEO for CIS region to hit & exceed ambitious milestones & metrics;
— Ideate with zypl's AI team on potential product improvements and cross-sell/upsell opportunities.
Requirements:
— Experience in B2B and SaaS;
— Experience in sales, partnerships and account management;
— Prior leadership experience in a financial institution (C-suite preferred) is a must;
— Prior experience of engaging with technological products in a financial sector setting is highly encouraged;
— "Team above self" mentality and commitment to rapid scaling;
— Existing network/relationships with decision-makers in the financial sector of Kazakhstan;
— Understanding of value-add from deployment of AI in financial services;
— Experience in the banking sector.
What We Offer:
Competitive market salary based on experience;
Potential to gain company equity upon completion of milestones and KPIs;
Employment registration according to the official labor code;
Key role at a growing organization and a dynamic team.
Application Instructions:
To apply, please send your CV to najima@zypl.ai and in the subject line of the letter indicate the position for which you are applying.
Upon successful passage of the pre-selection stage (CV review), you will partake in a first-round online interview in behavioral format, and if successful, a second-round work-sample test. We promise to reply to each candidate with a definitive response within five days at each stage.